Make every day amazing in Chastain Park.
Lifestyle marketing from a long-time resident and real estate expert.
Call today
Get the most out of life in Chastain Park.
The Atlanta neighborhood of Chastain Park features unmatched park amenities, shops, restaurants, businesses and great schools.
Live, work, and play in this energetic urban neighborhood.
Chastain Park is an ideal place to enjoy life every day. You'll find a home that is right for your lifestyle in this convenient, beautiful, and friendly corner of ATL.
When we chose to sell our home, there was no question about who would be the best agent for the job. We hired Michael. We've known and worked with Michael for many years. We are familiar with his success, his work ethic and his commitment to his clients. He has been a proven, trusted expert in our area for many years and his knowledge and counsel was invaluable as we transitioned to a new home for our family. He successfully sold our home and we couldn't be happier.
Overview
Chastain Park is a 268 acre public park with an unparalleled amenities. The playground has experienced two major renovations and is truly amazing! It is nestled between W Wieuca Road and Park Dr just west of Dudley Lane.
The Chastain Restaurant
The Chastain opens in the mornings for Coffee, Lattes, Pastries, and Breakfast Biscuits. 7:00 weekdays and 8:00am on weekends.
Dinner runs 5:00 p.m. – 10:00 pm Tuesday through Saturday, and 5:00 p.m. – 9:00 p.m. on Sunday.
The Chastain Firepit
Enjoy the firepit in fall and winter when the temps cool off.
Amphitheater
The Cadence Bank Amphitheatre (originally known as North Fulton Park Amphitheatre and formerly Chastain Park Amphitheater) is an outdoor amphitheatre within historic Chastain Park in Atlanta, Georgia. The venue opened in 1944 and is noted by Wikipedia as "Atlanta's Oldest Outdoor Music Venue".
Arts Center
Chastain Arts Center is an educational facility that offers classes, workshops, and exhibits in a variety of creative mediums. The Center has provided exceptional art classes for all ages and for all skill levels in a variety of visual arts and crafts. The Center offers classes in drawing, printmaking, pottery, painting, jewelry making, framemaking, and more.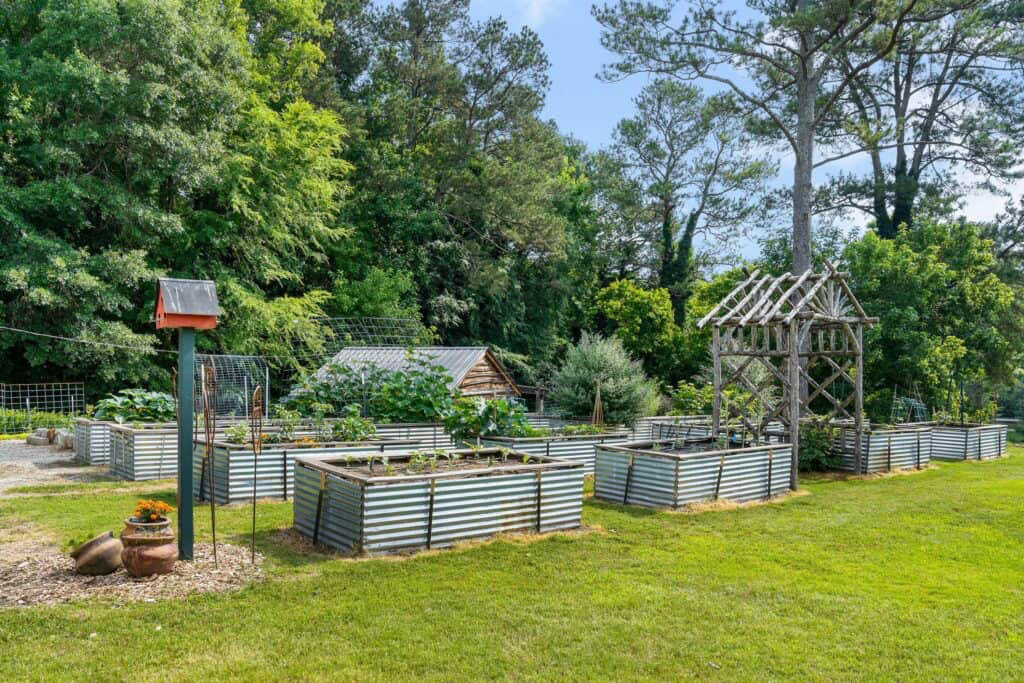 Farm Chastain
Farm Chastain is a gardening and educational space tucked in the middle of Chastain Park near the Chastain Park Conservancy offices. It is locked most of the time for security and maintained by local Master Gardeners. There is also an outdoor pavilion for classes and events.
Golf Course
The North Fulton Golf Course is a public venue operated by the City of Atlanta. This 18-hole course is rated Atlanta's top public course with outstanding features including a scenic view of the Buckhead skyline that can be seen from many of its rolling hills.
Hours of Operation- 7 days a week. 6:00 am – Dark / Last Cart In – Dark
Horse Park
The Chastain Horse Park is located in the northeast corner of the interestion of W. Wieuca and Powers Ferry Rd. They offer riding lessons, therapeutic programs, boarding, and events. Visit their website for more information.
NYO Sports Complex
For over 70 years, the Northside Youth Organization (NYO) has fostered the growth and development of young athletes as part of the North Atlanta community. Beginning with football in 1949, and along the way adding baseball, basketball, softball and cheerleading, NYO has grown to become one of the largest intra-league youth sports programs in the country.
Swimming Pool
The Chastain Park Athletic Club (CPAC) is a nonprofit which has partnered with the City of Atlanta to maintain and operate the pool. Its mission is to promote aquatic sports and life safety through community outreach. It also hosts one of the largest summer swim teams in the city. The first photo was taken around 6am – early morning swimmers on Tuesdays and Thursdays.
The Path
The most widely used amenity in the park has to be the concrete walkway around the amenities. HUGE thanks to the Path Foundation for their work in making this such a gift to the area.
Playground
The Chastain Park playground has experienced two major renovations and is truly amazing! It is nestled between W Wieuca Road and Park Dr just west of Dudley Lane.
Spectacular Sunrises
Early mornings along the path offer spectacular views!!
How to get plugged in once you move here.
You can join and attend monthly meetings. The civic association coordinates local citizen interests through synergy with elected officials, infrastructure improvements, new sidewalks, zoning applications, crime, traffic calming, local development regulations, code violations, and other resident concerns. One of the other priorities is hosting more social events for the residents.
Join and volunteer. The Conservancy's mantra is "Keeping the park clean, safe, and green" and they rely on fundraising to fund path maintenance and capital improvements in park improvements like the new playground and the Powers Ferry Rd sidewalk. Without them, Chastain Park would be at the mercy of the rotation for municipal funding and schedules.
Another way to meet fellow neighbors is through the free Chastain Park Nextdoor neighborhood website. You will see posts about everything from lost pets, neighborhood events (4th of July parade), items for sale (like amphitheater concert tickets), and security notices to neighborhood advocacy matters.
Note: there is no mandatory HOA in Chastain Park.
As a Chastain Park resident since 1994, I am happy to answer any questions you may have.